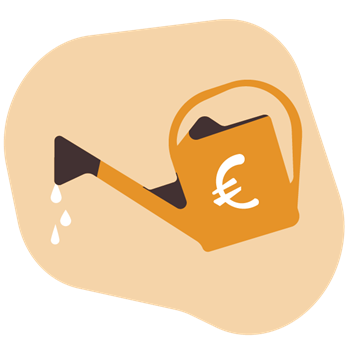 Who is entitled to a starting amount and the maternity allowance?
Every (future) parent living in Flanders can submit an application. The amount is paid
for a first birth: to the pregnant mother,
for a second and/or subsequent birth: to the bank account specified in the application.
Have you adopted a child? Then you are of course entitled to a "starting amount for adoption" (which is the amount provided for in the event of adoption). You just have to send us, together with your application, a copy of the national or foreign adoption application that was submitted to the competent court or, failing that, the foreign adoption decree.
Who has to make the application?
Adopted children
Have you adopted a child? If there is only one adopter or if only one of the two parents applies, the Start Amount will be deposited into that person's account. If both adoptive parents apply for the lump sum, the payment will be made to the account number of their choice. In case of disagreement, the youngest parent will receive the amount. You will find all the information together with the document to submit the application here.
Unborn children
The pregnant mother (or one of the parents if it does not concern the first child) submits the application to the payer of the Growth Packet of her choice. She fills out an application form with her details, possibly also the details of the dad or co-parent and, importantly, adds a medical certificate of pregnancy (see below for the conditions of validity).