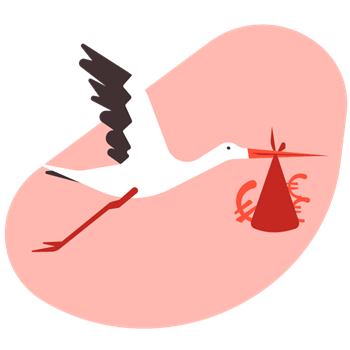 Baby on the way? Maternity allowance helps you get started
Are you expecting a baby? Apply for your maternity allowance. You will then receive the amount at the earliest two months before the expected date of birth.Pas d'administration.
No administration
On time on your bank account
Customised consulting services
Request your maternity allowance Everything about the maternity allowance
Grow together
Request your Child Benefit. Just fill in your details and we'll do the rest. Do you have a question or suggestion for later? Our advisors are ready to help you by phone, e-mail or at one of our offices.
Less administration
Less stress
Get more out of it
Be supported by Infino, The village's child benefit partner!