You are entitled to the Groeipakket for your child(ren) but you want to know if you are entitled to additional support? There are several possible supplements, depending on your family situation, your income, as well as the needs of your child.
What is the Groeipakket (the child benefit in Flanders)?
A few months ago, family allowances in Flanders became the "Groeipakket," or in English, the "growth package." In it, every child born after January 1, 2019, is entitled to a basic amount, called the "basisbedrag" or "basic amount." It amounts to 166.46€ per month. But the Groeipakket is more than just family allowances! Certain supplements can be added to this basic amount, depending on the family situation, and for some supplements, depending on the household's income. Here is an overview of possible supplements and an explanation for each one.
As a reminder, if your child was born before January 1, 2019, you will keep the same amount of family allowances as before.
Learn more about Groeipakket? >
Supplements related to the family
Social supplement (de sociale toeslag)
This supplement can be granted to all families, depending on the size and income of the family, but also depending on the children's date of birth. It was implemented to help families with less financial resources so that they can best meet the costs of raising children.
How to get this social supplement (sociale toeslag)?
A first examination is automatically carried out for a grant year (i.e., from October 1 to September 30 of the following year) based on the receipt of the last tax bill. You do not need to do anything as this examination is done automatically in all files every year. If a change occurs during this grant year, the situation will then be reviewed.
You were not entitled to the supplement and during a grant year, your situation changes. There are two ways to review the right to the social supplement:
Electronically: We automatically receive information in the file that one of the parents is receiving an integration income, a replacement income allowance (ARR), or an income guarantee for the elderly (GRAPPA). In this case, the social supplement will be granted automatically for the months in which this type of income is granted.

Manually: Your professional situation has changed and you are experiencing a significant loss of income or you become a single parent? It is possible to request the granting of the social supplement from your file manager. To do so, you must provide proof of the loss of income and therefore prove that you are below the income ceiling that corresponds to you for 6 consecutive months. In the case of a single parent, this manual request is only made if we have not been able to make the automatic examination beforehand.
Which income is taken into account?
The following income is taken into account in the calculation of the family's income:
Taxable income, before deduction:
- Professional income (for employees, before deduction of professional expenses and for self-employed, after deduction of professional expenses multiplied by 100/80),
- Health insurance benefits,
- Unemployment benefits,
- Retirement pensions, 80% of child support received, Income from real estate, Income replacement allowance granted to disabled persons, Integration income (or equivalent), Income awarded to staff of a European institution or another international organization.
80% of child support received,
Income from real estate,
Income replacement allowance granted to disabled persons,
Integration income (or equivalent),
Income awarded to staff of a European institution or another international organization.
Summary table of amounts indexed on 01/09/2022
| | | |
| --- | --- | --- |
| Annual income | ≤ € 32.882,77 | from € 32.882,77 to € 64.945,93 |
| 1 ou 2 children | € 54,12 per child per month | - |
| More than 2 children | € 86,59 per child per month | € 64,94 per child per month |
This supplement is always granted per child per month.
Did your child(ren) born before January 1, 2019? As mentioned earlier, you will continue to receive the same amount as before. You can still apply for the social supplement that was in place under the old family allowance system.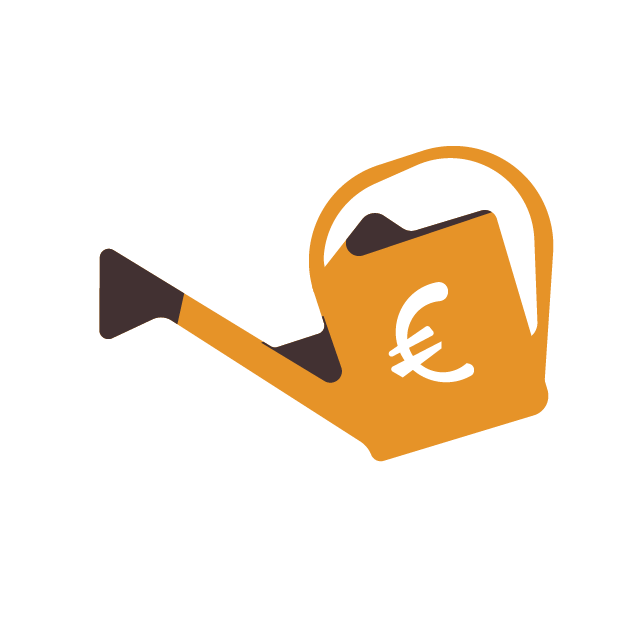 Do you want to join Infino ?
You are not yet part of the Infino family and you want to join us?
It only takes a few minutes!
Join Infino here
Healthcare allowances (de zorgtoeslagen)
Orphan allowance (de wezentoeslag)
This allowance is granted to children who have unfortunately lost one or both parents. Note that for this supplement, the date of the parent's death is important:
The parent died before January 1, 2019: the old orphan's rights system still applies. This means that the supplement will only be granted if the other parent does not enter into a new household or remarries.
The parent died from January 1, 2019: the new system applies. In this system, it does not matter if the other parent enters into a new household; a monthly supplement of €86.59 will be granted, in addition to the basic amount. If the second parent were to die, a monthly supplement of €173.19 will then be granted.
Allowance for children with handicap or specific support needs (de zorgtoeslagen voor kinderen met specifieke ondersteuningsbehoefte)
This additional allowance is granted to children with a disability or condition. Whether your child was born before or after 2019, the procedure remains the same. You or your child's doctor apply for the allowance from your Groeipakket payment organization. Before 2019, this request was transferred to the Social Security SPF, but since 2019, it has been transferred to the Kind & Gezin organization. Then a file is created and a doctor will assess the consequences of your child's need for assistance. Following this examination, a certain number of points will be allocated in what are called "pillars". There are 3 pillars and they determine how much can be granted to your child per month. These pillars represent the degree of affection your child has.
Foster parent allowance (de pleegzorgtoeslag)
From January 1, 2019, when a child is placed in foster care, a so-called "foster care" supplement of €66.89 is granted monthly:
To the foster family if the child is placed in the family for a long period,

To the last beneficiary before the placement if the child is placed in foster care for a short period.
Participation supplements (de participatietoeslagen)
These 3 supplements were introduced in the Groeipakket to encourage the placement in childcare and/or schooling of children.
Childcare allowance (de kinderopvangtoeslag)
This supplement is granted when your child goes to an approved Flemish daycare center, whose fees are not linked to the parents' income. Thanks to the Groeipakket, you will receive an amount of €3.43 per day of attendance at the daycare center. You do not need to do anything, the information about the number of days of attendance is automatically transmitted to your payment organization via Kind & Gezin. Also, if your child goes to daycare for half a day, you are entitled to half of the daily allowance. Please note that from the moment the child goes to kindergarten, you are no longer entitled to this supplement.
Kindergarten allowance (de kleutertoeslag)
The Groeipakket payment organizations pay this supplement to families whose 3- and 4-year-old children are enrolled in kindergarten and who are present there for a minimum number of days per school year. If these conditions are met, the amount of €137.96 will be automatically paid, in one go, after the child's 3rd and/or 4th birthday, without the parents having to apply for it. If, at the time of the child's 4th birthday, we have not received information that the child meets this condition for the last 2 school years, we will conduct a subsequent examination
School supplement or school allowance (the school allowance or the selective participation allowance)
This supplement, which will be paid through the Groeipakket, was introduced starting from the 2019-2020 school year and replaces the old school allowance that was paid by the Flemish Ministry of Education. The school allowance will be automatically paid by the payment organization of the Groeipakket (the information will be transmitted to them every year) for children who attend kindergarten, primary or secondary education in a Flemish institution in Flanders or Brussels. The automatic payment is made between September and December of each year.
Supplement for all the families
School Bonus: the School bonus for all children (the universal participation allowance)
This supplement is granted to all children entitled to the basic amount (basisbedrag) in the month of July, and this every year. This is the only condition to be eligible. It will therefore be paid every year, at the beginning of August.
The amount of this supplement differs depending on the age of the children and ranges between €21.65 and €64.94.
Because each case is examined individually at Infino, do not hesitate to contact us to review your case and see together if you meet the conditions for one of these supplements. Remember to complete our contact form and your account manager will get back to you to help you.