Your child is over 18 and stops going to school
Are you still entitled to child benefit?
Has your son or daughter stopped studying? Then he or she can still receive child benefit for 12 months as a school-leaver (the amount for a school-leaver is equal to the amount he received as a student).
This period of 12 months starts
on 1 September for the former non-higher education pupil;
on 1 October for the former higher education student;
the month following the early termination of studies;
the first day of the month following the agreement for young people who had an apprenticeship contract.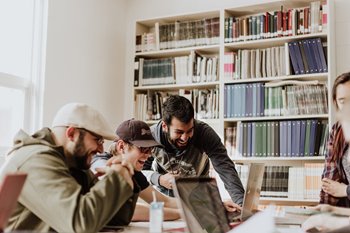 The period of 12 months is interrupted when your child starts education again. The young person can then again get child benefit as pupil/student/trainee. The remaining period as a school-leaver starts again as soon as your child is no longer in education.
Child benefit as a school-leaver stops when your child obtains an income. Also take a look at the section "Your child is over 18, studies and works. When are you no longer entitled to your family benefits?
Attention: voluntary work, internship, or non-recognized training abroad: provide us with a certificate from the volunteer organisation concerned, RVA or VDAB.
Is there an entitlement to child benefit during the school holidays?
Entitlement continues during the Christmas, Easter and summer holidays under specific conditions.
If the holiday lasts longer than four months, the remaining period is covered by, and deducted from, the 12 months of entitlement as a school leaver (see above).
If classes are not actually resumed after non-higher education, the summer holidays end no later than 31 August.
If classes are not actually resumed after higher education, the summer holidays end no later than 30 September.
When studies in Belgium, an EEA member state or Switzerland are preceded or followed by studies abroad, a maximum of four months is allowed during the intervening summer holidays.
Holiday periods between two years of study abroad must be attested by the foreign school and may not exceed 120 days.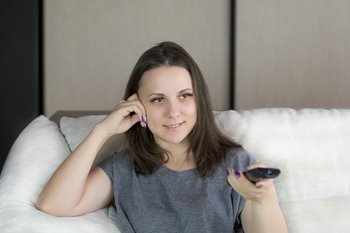 Independent student
If your child starts living independently, he or she will get his or her own child benefit when he or she reaches the age of sixteen and no longer lives in the household of his or her parents or a family member (e.g. grandparents, uncle, aunt). Your child can ask us to keep paying child benefit to you. This can be financially beneficial, depending on your personal situation. We also pay child benefit directly to your child in the following cases: If he/she is married; If he/she receives child benefit for one or more children; If he/she is a guardian.
What if the young person falls ill during the studies?
IMPORTANT: you always need a medical certificate!
If your child becomes ill during the school year (non-higher education) or if he or she reduces his or her enrolment below 27 credits (higher education), the right to child benefit is retained provided a valid medical certificate from the attending physician is submitted. This is possible until the end of the summer holidays of the school or academic year that follows the school or academic year in which the young person became ill. Absences that last longer than 3 months must always be justified by an examination by Kind en Gezin.
If your child cannot register for 17 lessons per week (non-higher education) or for at least 27 credits (higher education) because of illness at the beginning of the school or academic year, there can be a right to child benefit during this school year, provided that the educational institution attests that the pupil is unable to follow more lessons or take more credits because of illness.
If the young person cannot enrol for a new school or academic year because of illness but was not ill during the previous school year, please contact us for advice tailored to your situation.
Your child becomes ill during studies and is linked to a learning agreement? Contact your case manager.
If the young person becomes ill during an apprenticeship in order to be appointed to public office, also contact your case manager.